- Upload A GPS track (.gpx), Search a peak or connect with strava -
View the trail in 3D, and Order your trophy
Issues? this should help:
*Tutorial in Japanese: 日本語チュートリアル
Track not loading?
Sometimes GPX files have random points that confuse our server...
Specially if they contain multiple tracks...
Please try to re-export it with this tool: http://bit.ly/GPX_export
If it still doesn't load, please send it via e-mail (help [at] nicetrails.com) and we'll try to upload it on our side and come back to you.
DON'T HAVE A GPX FILE?
So, you want a mountain that you climbed before the GPS-era and now you don't have the track... don't worry, it is doable: you can do the following:
1) You can use the search button to find a specific landmark and view it in 3D, without track.
2) If you are looking for a popular route, maybe it is already uploaded here by another user; the search button will show you places and routes.
3) If you can't find the route here, you could try to find it in popular trail-sharing sites like gpsies.com, everytrail.com or wikiloc.com and upload it.
Terrain looking too flat?
Use the left-side slider to exaggerate the altitude and give it a dramatic look :)
With / Without track
You can show/hide the track on the 3D viewer:
How to get GPS track files from apps & web services: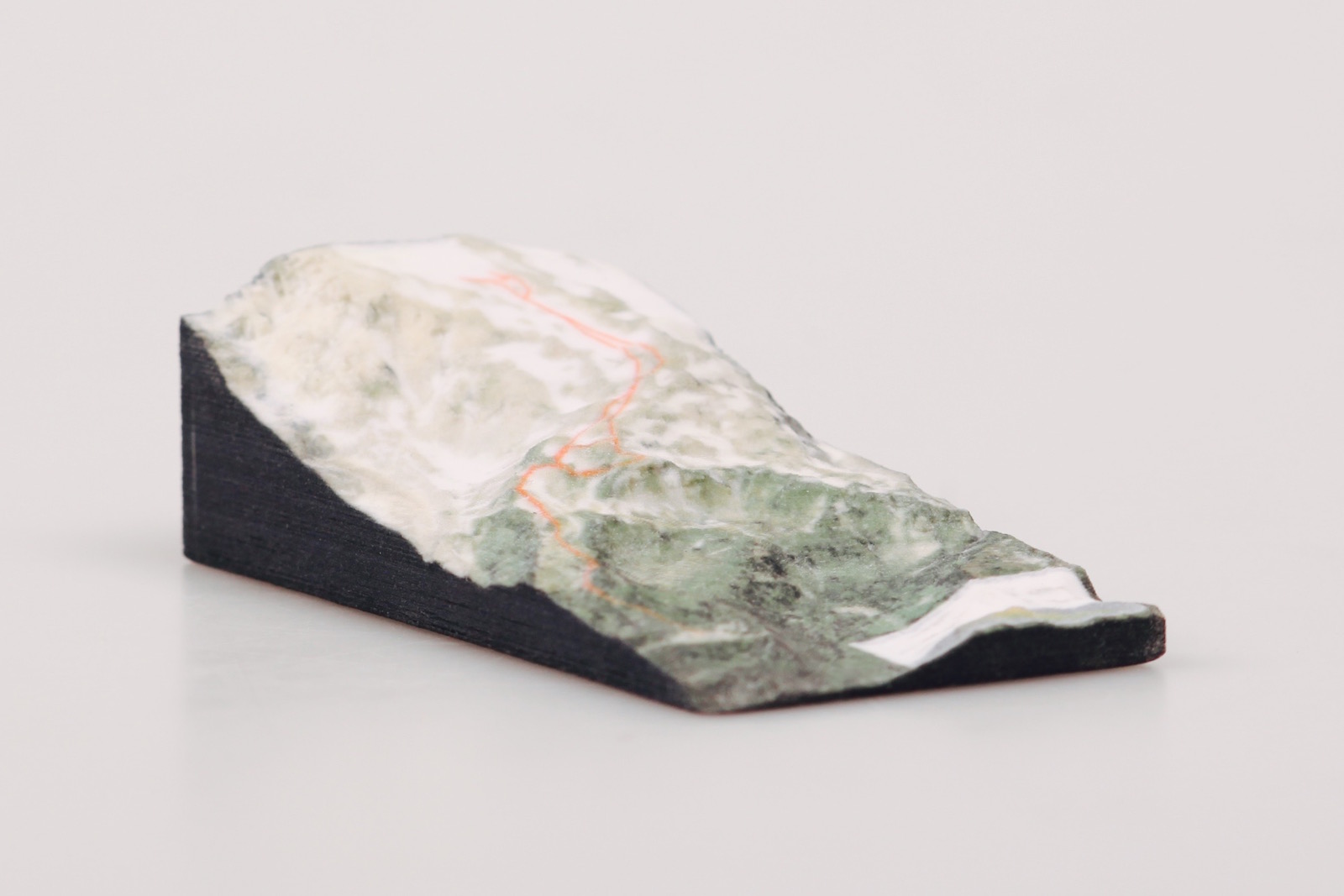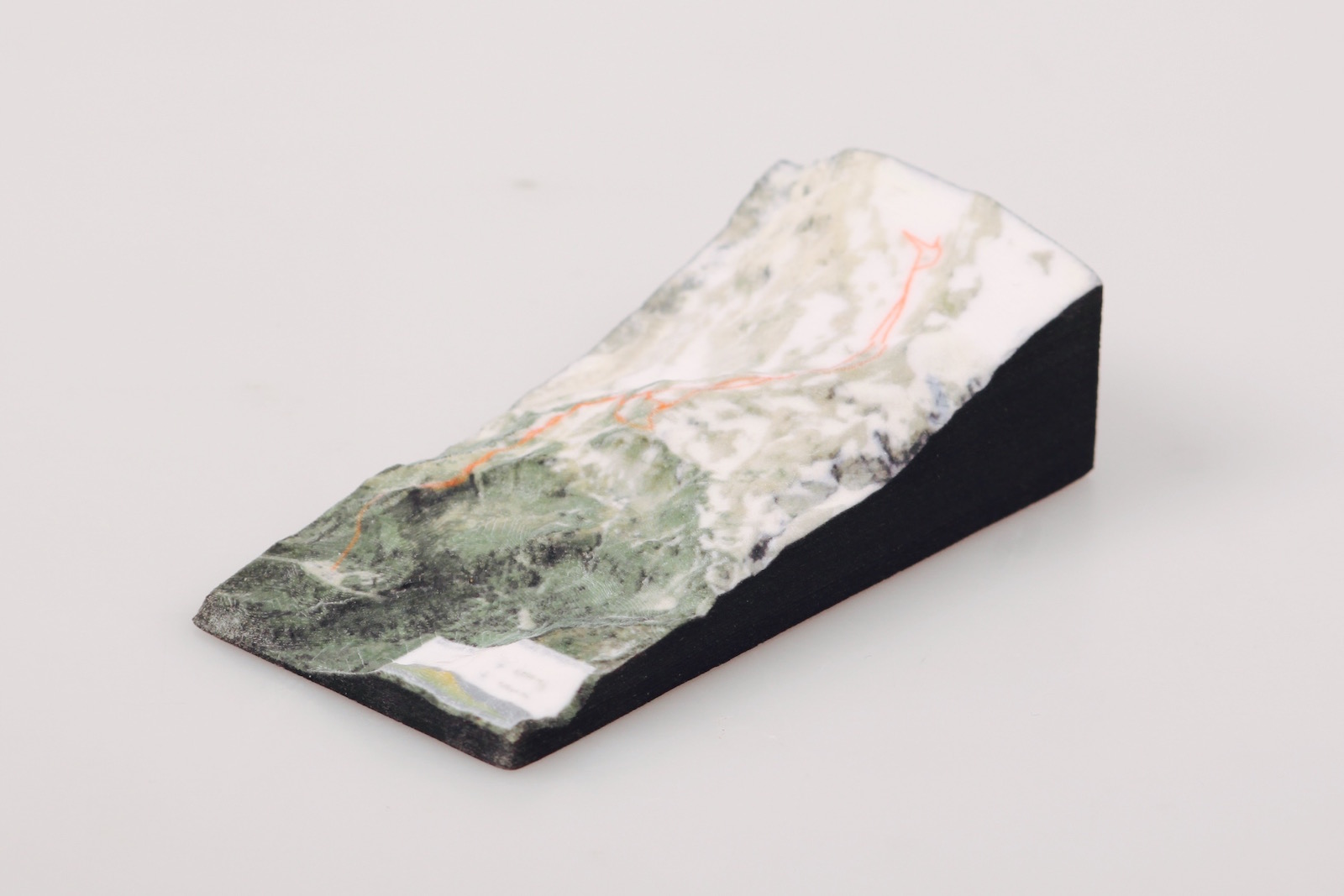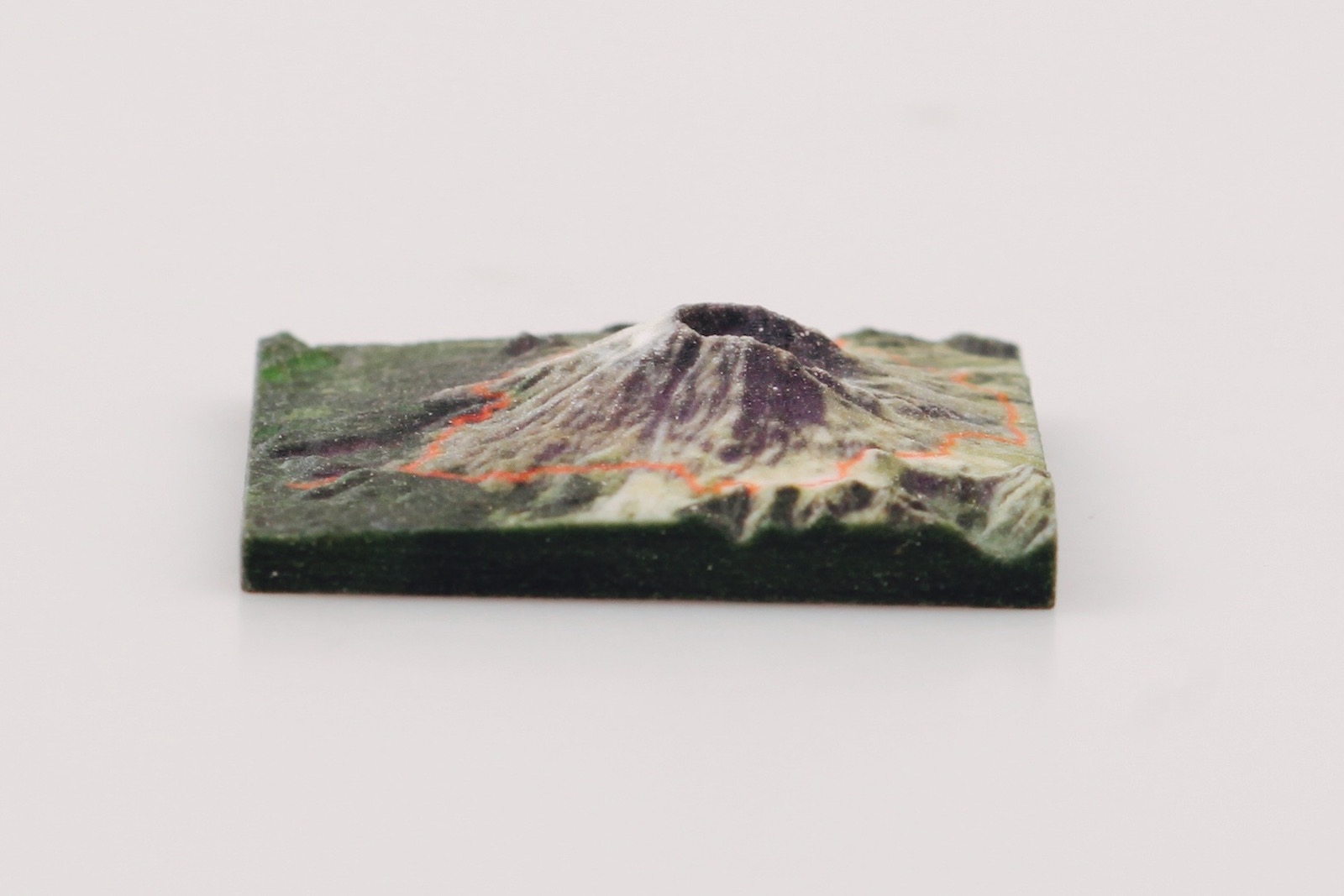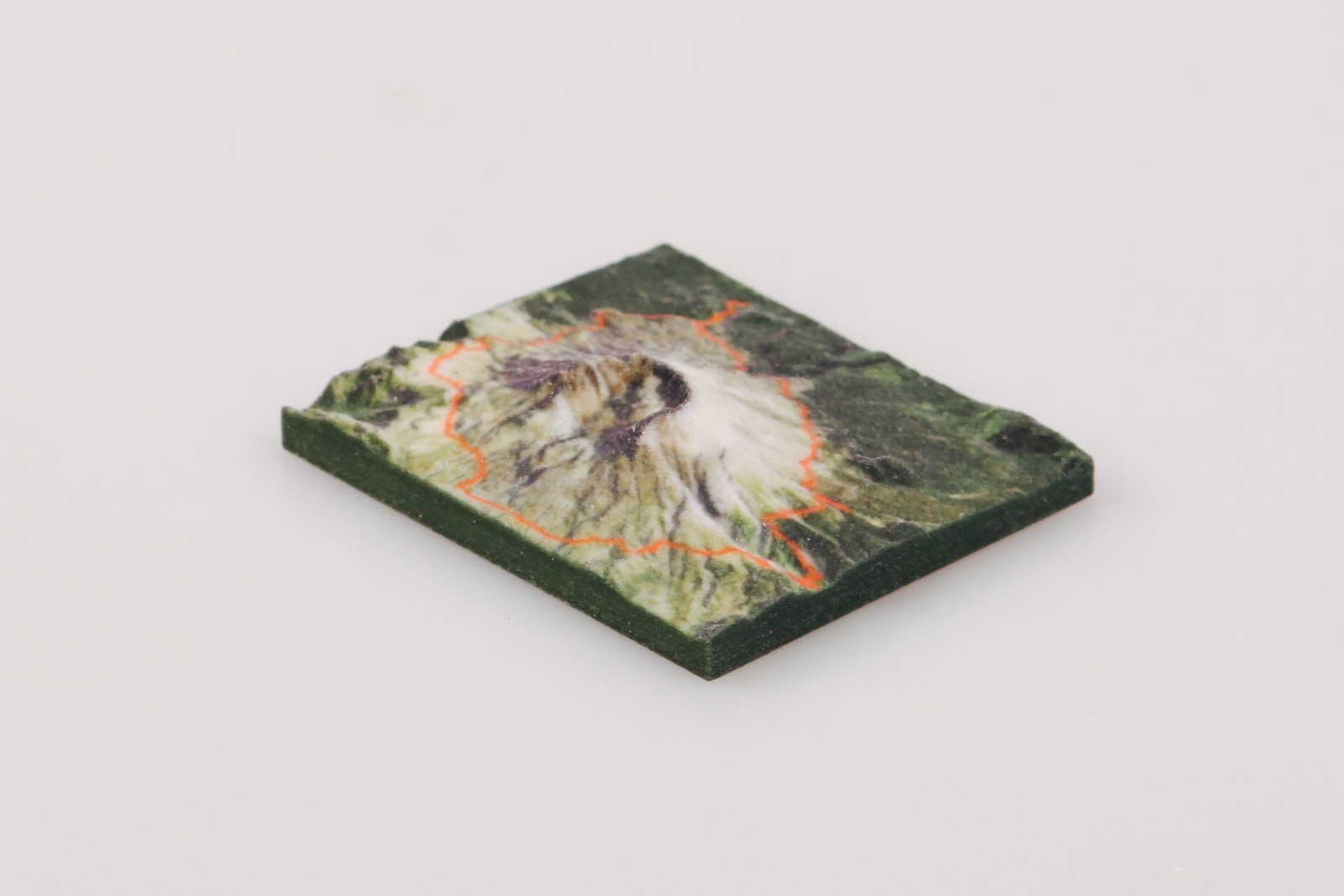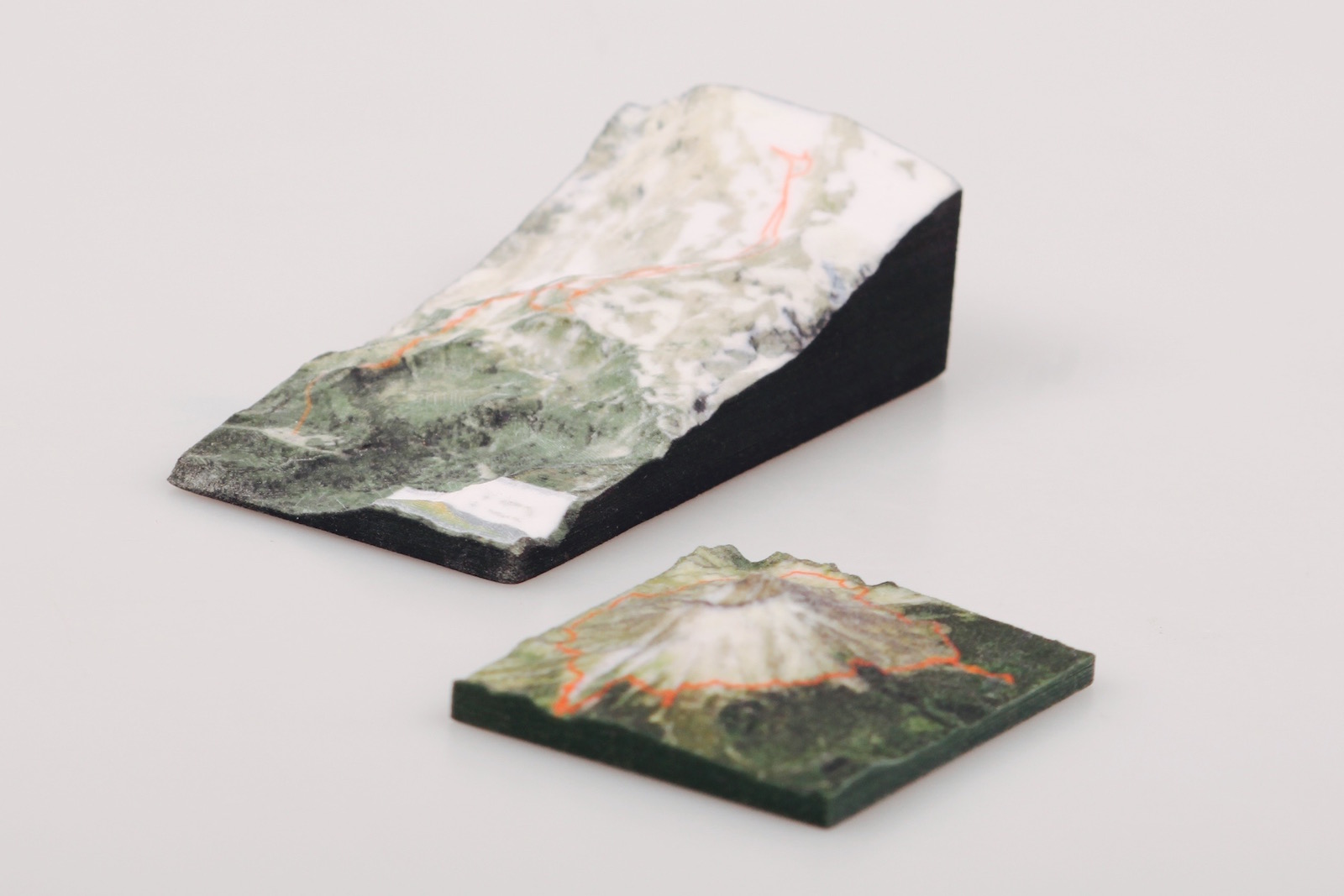 A nice gift and a personal trophy of your own achievements.
It will look awesome on your desk or shelf, and will impress your friends and family when they see the amazing places you have been.
We will fabricate your trails as a real objects with 3D printing.